The MX-HS series from Rayonix incorporates the new, exclusive HS frame-transfer technology for high speed X-ray data collection without compromising resolution or data quality. The result is a new type of high speed and ultra-low noise area detector that delivers the highest performance available for X-ray diffraction applications.
Rayonix is pleased to announce the first X-ray mosaic detectors to use thinned, back-illuminated CCD chips. All of the standard MX detectors (3 x 3 225, 4 x 4 300 and 325) are available in high efficiency (HE) versions that use higher efficiency, back-illuminated CCD chips, but have the same active area and resolution.
The MX series is the only large format mosaic X-ray detector without gaps in the images. These detectors are suitable for protein crystallography, powder diffraction, X-ray imaging and many other applications. Rayonix MX series detectors have been installed at most synchrotrons worldwide for many years.
SX30-HS and SX85-HS: The new, exclusive Rayonix frame-transfer technology in single-module X-ray detectors. The result is a new type of high speed and ultra-low noise X-ray detector, delivering the highest performance detector available for X-ray diffraction and X-ray imaging applications, without compromising resolution or data quality.
In order to allow SAXS to pass through while measuring WAXS, scientists have been asking for an X-ray detector with a hole in the middle. The resulting LX series has a long, rectangular detecting surface, engineered with a notch to allow the direct beam and SAXS data to pass through. Designed with the new, exclusive Rayonix chip utilizing Frame Transfer Technology.
The SX165 features a round, 165 mm diameter active area, and a versatile, high resolution CCD chip. It is the ideal X-ray detector for research applications with both synchrotrons and rotating anode X-ray sources.
MarXperts Products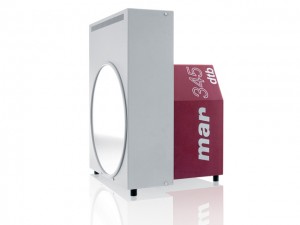 Rayonix is proud to be the distribution and service point in North America for MarXperts products.
MarXperts has a long history of providing state-of-the-art X-ray data collection systems. In fact, "Mar" has become a synonym for high-performance X-ray detectors and goniostats, that have gained the reputation of being "best of their kind".  Far beyond technical specs, the mar345 image plate detectors and the mardtb goniostats have become a legend for their reliability.