About Rayonix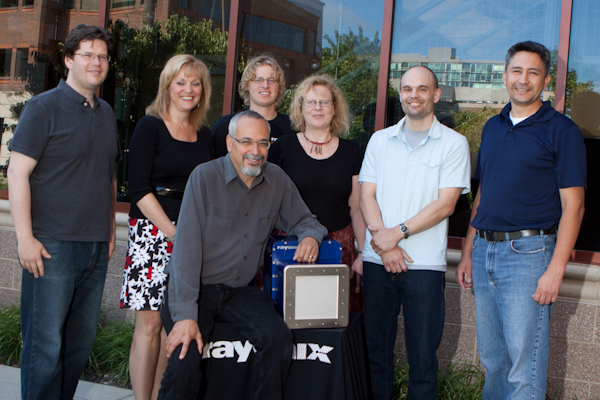 Rayonix, L.L.C. has a long history of leading in area detector technology for X-ray diffraction applications. Based in Evanston, Illinois, we have been serving the X-ray science community since 1996 (formerly named Mar USA, Inc.). We are known for the original innovative design of the MarCCD 165 detector, as well as the upgraded SX165 X-ray detector, with installations in home laboratories and most major synchrotrons worldwide.
An important accomplishment in Rayonix history was the 2003 unveiling of the largest commercially available CCD X-ray detectors for crystallography, the MX series detectors. To this day these are the only large format mosaic X-ray detectors without gaps in the imaging area.

Rayonix has the flexibility and the expertise to design new and custom detectors for the most demanding imaging applications. The first exclusive Rayonix technology is the MX-HE (High Efficiency) series of detectors, the first mosaic detectors in the world to be built with thinned, back-illuminated CCD chips.
The newest technology Rayonix has to offer is the exclusive frame-transfer technology. This Rayonix-designed CCD facilitates high speed frame rates without compromising data quality in any way. The MX-HS (High Speed), SX-HS and LX-HS X-ray detector series are based on this new technology.

Rayonix is also the North American distributor of products made by Marresearch GmbH. Marresearch equipment includes the mar345 Image Plate Detector and mardtb goniostat. Rayonix markets and services these products in North America.
Rayonix is committed to providing the best technology to push forward the frontiers of scientific knowledge in a variety of different applications, from macromolecular crystallography to materials science. A leader in the field, we have built our reputation on the excellent data quality, solid reliability, and ease of use of our instruments.