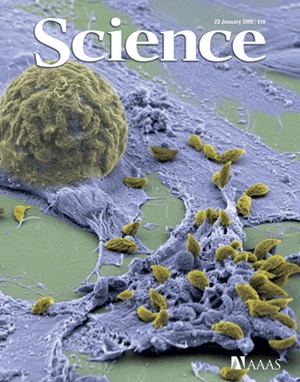 1-23-09 | Science Magazine, Vol. 323, No. 5913
July 10, 2015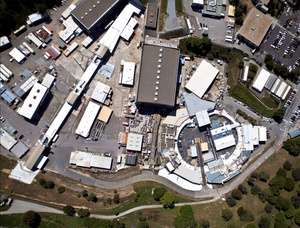 4-01-05 | 2005: MX (MarMosaic) 325 X-ray Detector installation at SSRL
July 10, 2015
Evanston, Illinois — July 20, 2006 — Mar USA, Inc., a recognized leader in the field of high performance X-ray instrumentation, has been reorganized as a partnership between Michael Blum, one of its original founders and Spectral Instruments, Inc. The new organization, Rayonix, L.L.C. will continue to operate under the Mar USA name — a recognized and established brand in the field of X-ray Crystallography.
The change in organization facilitates the future development of Mar USA's line of high-end X-ray detectors for crystallography and will allow for more directed development of instruments for a broader range of specialized applications. The partnership also strengthens the ties between Mar USA and Spectral Instruments and will lead to continued excellence in the technical collaboration between the engineers and scientists in both companies.
Mar USA, Inc. was originally formed by Michael Blum, a protein crystallographer and developer of X-ray detectors and crystallographic software and Jules Hendrix, a founder and current owner of Marresearch GmbH in Hamburg, Germany. Spectral Instruments, Inc. develops and manufactures high-end CCD based imaging systems and has been the OEM supplier of CCD camera components to Rayonix since the start of Mar USA, Inc. in 1996.
Mar USA, Inc. has always had a close working relationship with Marresearch, distributing Marresearch Image Plate Detectors, Goniostats and Sample Changers in North America since 1997. That relationship will continue and Marresearch will also continue to distribute and support Mar USA CCD detectors in Europe.
The new owners of Rayonix/Mar USA, Michael Blum, Gary Sims and Keith Copeland will continue the close working relationship that has led to the development of leading products. Michael Blum will serve as President and CEO of Rayonix. Christine Muchmore, the first employee of Mar USA, will be named Vice President of Operations and Marketing, formalizing the role that she has served at Mar USA, Inc. Gary Sims and Keith Copeland will serve as technical and business advisors to Rayonix while they maintain their management roles at Spectral Instruments, the company they founded in 1993.
Operation of Rayonix will continue in Evanston, Illinois, where Rayonix has been based since its inception.